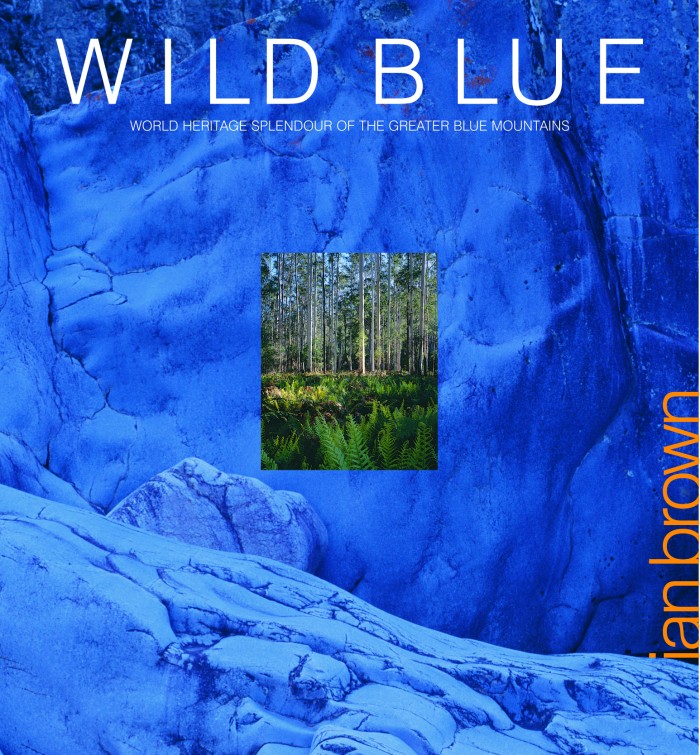 A landmark publication on the Greater Blue Mountains, celebrating in images and words one of Australia's most popular and magnificent wild regions. From resident nature photographer, writer, naturalist and bushwalker Ian Brown, who has been exploring the Blue Mountains environment for more than 30 years.
Evocative natural history notes introduce five photographic portfolios—Rock, Land, Sky/Water, Life and Season. Superb large format images display the richness and colour, life, light and changing moods of the mountains. From the grandeur of gorge, cliff and sweeping forest vistas to the exquisite detail of bark, bush, waterfall and rock. Remote wilderness to surprising views of familiar landmarks—Thirlmere Lakes, Kowmung River, Wild Dog Mountains, Jamison Valley, Grose Valley, Wolgan, Colo, Yengo, Gardens of Stone and more. Includes images from the World Heritage nomination.
The main text tells the compelling story of the environment through time, from Aboriginal settlement to World Heritage listing in 2000.
128 pages, 270mm x 248mm, 81 colour images, 2 maps, 30,000 word text, bibliography.
Designed by Rodney M. Poole and produced in Australia to the highest standards.
Please Click on the link below to order (hardback sold out):
AU$35.00 paperback (ISBN 0975098918)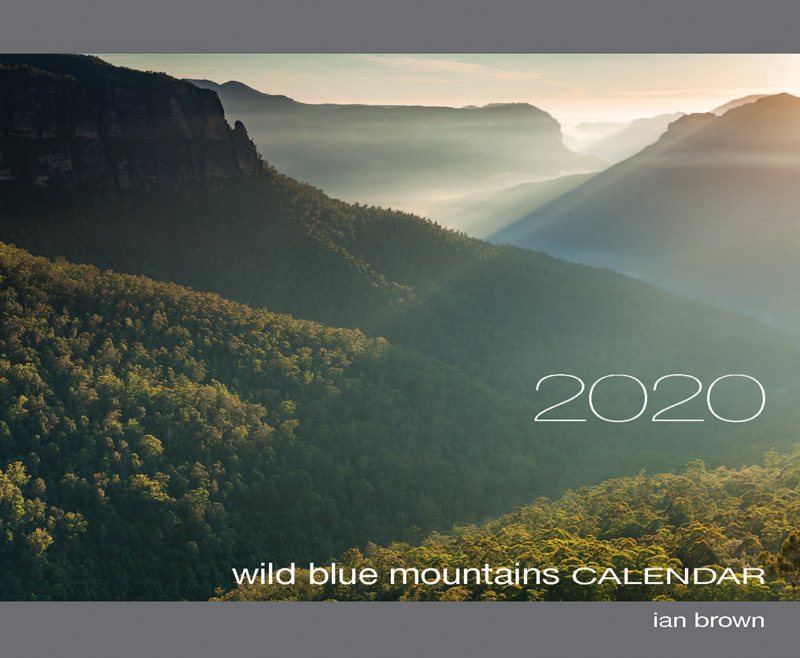 SORRY – SOLD OUT!
Please return next year.
The 10th edition of this premium calendar features 15 fine images of the Blue Mountains by Ian Brown.
$35 (plus $10 postage within Australia, $30 overseas)
Limited Edition (350 copies only)
Portrait format, 288 mm high by 350 mm wide (to fit C3 envelope), wire bound, shrink-wrapped
15 evocative photographs of the Blue Mountains, big landscapes and intimate details, all new and never before published
Printed to the highest standards.
Paper and printing company both certified by the Forest Stewardship Council
Wholly produced in Australia (designed in the Blue Mountains, printed in Hobart)
Monthly images with a white border, suitable for framing
All images are from the Greater Blue Mountains World Heritage Area and adjacent bushland
Images captured on high resolution digital equipment and large format film (using a view camera)
Informative captions
Moon phases and main public holidays, plus plenty of writing space on calendar days
SOLD OUT